Minimize workload, maximize client relationships.
Dealing with Real Estate can get very stressful at times. Having an intuitive system that helps you manage properties, clients, viewings and much more will reduce the time you spend on the usual day to day tasks, and lets you focus on building your client base.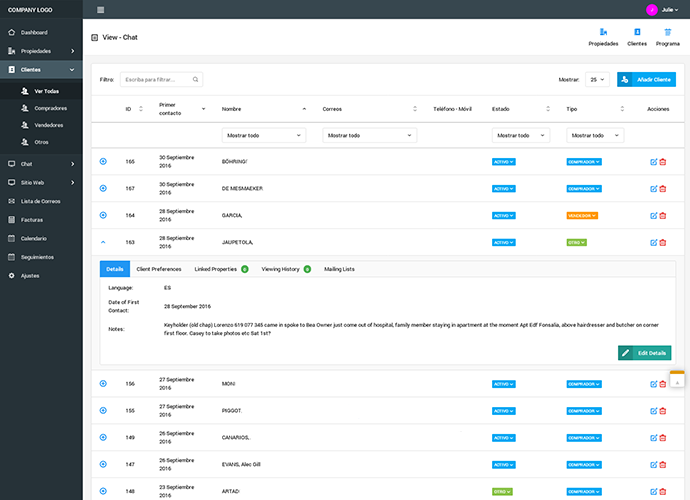 Fully fledged CRM
Realiom is your one-stop-shop for everything. But as you may know, any real estate business won't work without clients, this is where our Client Relationship Management system comes into effect.
Realiom helps prospect and manage relationships with vendor, buyers and general contacts alike. With reminders, automatic follow-up tracking, client to property matching and suggestions, you'll be unstoppable!
Listing Management
An extensive listing management database with a substantial number of advantages over the competition.